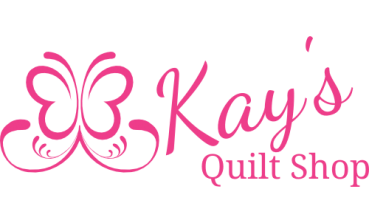 August 30, 2018 Newsletter
Now that my vacation is over and I am back, we have some things to share. Lots of new classes, new fabrics and open sews to donate to the community.

First and foremost, I want you to know that we are closed on Saturday through Monday, September 1-3 for the Labor Day weekend. So stock up on your sewing needs before Friday at 5P.M. We are always open until 8P.M. on Thursday evenings.

We have gotten in lots of new batiks in the last couple weeks. Some really great colors, so they have some great possibilities.

Saturday, September 15 is National Sew A Jelly Roll Day. We have a cute pattern with a kit to make that day. Cost is $30. and that includes the fabric and pattern for this pillow. You will need to supply your own backing and pillow form.

Back by popular demand, Sharon Ralph will be repeating her Desert Sunset pillow class. This class will be held on Tuesday and Wednesday, September 18 and 19 from 10-4 each day. The last class has some awesome colors and I am sure this class will too.

The Judy Niemeyer pattern, Labyrinth, is being offered by Sharon Ralph on Tuesday and Wednesday, September 25 and 26. We have a small lap type quilt hanging in the shop, however, you can make this any size you would like.


On Saturday, September 22 we are having another Sleep Mask Day for the cancer patients. It was a very enjoyable and productive day last time we did this. Please plan on joining us or feel free to pick up a free pattern.

Saturday, September 29 is a Pillowcase Day for Cases for Ryan's Case for Smiles. This is also a rewarding day. Bring your own fabric or we have quite a number of kits cut from donated fabric, or just bring your completed pillowcases in.

Our October calendar is pretty busy.

-Beginning Westalee Ruler class is on the afternoon of the 2nd.

-The Westalee Quilt 7 week class is being offered two different times, Tuesday morning or Thursday evenings, starting the first week of October.

-Scrap Happy, a chance to use and trade scraps is being offered the first Thursday of each month. This is a planned scrap shape using the AccQuilt, which will be available at the shop.

-Kids Club will be held on Saturday, October 6. This is open to any child interested in sewing. Always a fun day,

-Butterfly Reborn, the wonderful round quilt hanging in the classroom area is October 13 and 27.

-A two day class to make a Duffle Bag is being held on October 19 and 20.

-Our ever popular 'Big & Bold' is back on October 23

These and more can be found on our website. There are photos and more information as well a a chance to register there as well.

Also on our website, we have photos of all of our fabrics, patterns and most notions. All of our new fabrics are posted on Facebook and Instagram as they arrive. So please feel free to join us on both of these social medias.
As always we are grateful for your friendship and support.

Scott and Kay