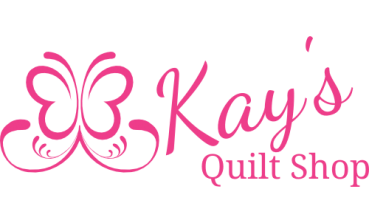 February 4th. 2019 Newsletter
Kay's has been filling their shelves with wonderful batiks and colorful cotton prints, with more coming in this week. Plus we just got conformation that we will have cork next week! We are so excited about this news. So we will be having the Holly Bag class soon. This pattern uses cork in the construction.

Classes are starting to be a daily event and our sale area is expanding with many skinny bolts. All sale fabric is 30% off and receive an additional 5% off if you finish the bolt.
Our Block of the Month,Rock Candy Stars starts on February 13th. Kits are $29.93 per month for 7 months. There are still a few spots available. In the end you will end up with a 90"x90" quilt with top with binding. Stop by the shop to see the fantastic color selections. I know you are going to want this quilt for your own.
On Thursday February 7th Mo will will starting another project in our Scrap Happy Series entitled String Quilt. So gather your scraps and be ready to exchange a few with your friends and create an unique string quilt of your own.

Quilt Judge Mary Zesiger is offering a lecture/workshop on how to prevent shadowing in your quilts. Cost is only $10.00 to learn from such a knowledgeable lady. Date is Friday, February 8th at 10:30am.

We are offering, what we are calling an Instant Class on Saturday, February 9th at 10:30am. Caryn will be teaching us how to make cute heart shaped oven mitts. Cost is $40.00, which includes the kit (With your choice of fabrics), which makes 2. This class is not on our website, so call the shop to register, 239-337-5297.

Last but not least, we have gotten some really great batiks. So we want everyone to stop by, so we are putting all batik fabric on sale at 15% off, starting tomorrow, Tuesday, February 5th through Saturday, February 9th. Sale is on regularly priced yardage with minimum one yard cut and existing pre-cut fat quarters. Hurry in for best selection.

Use these links for classes and fabrics that are listed on our website.

I know this is short, but sweet, so stay tuned for another note from Kay!
Thank you for your friendship and support.

Kay and Scott