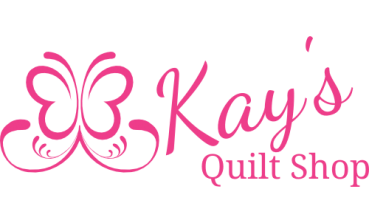 November 2019 Newsletter
November already!

This year is getting so close to the end and I am sure we all have so much more we want to complete before the calendar rolls over to welcome a new year. To help that along, we do have a few classes that will allow you to complete a gift or two, yet this year.

In order to help you get moving on those projects we are offering a special sale on Monday and Tuesday, November 4 and 5. Purchase three yards of regular priced fabric and get a fourth year free. Must all be at least one yard cuts.


On Tuesday, November 5, we are repeating the folded Origami Kimono class, due to popular demand. This is a fun and quick class taught by Christine, who will make you laugh as you enjoy her class. We have a great sample of this project in the shop.

Patty McCoy is offering her "Quilting with Vintage Linens" class on Thursday, November 7. You will be using a vintage hanky. If you don't have one, not to worry, as Patty will be bringing in some beautiful ones for you to select from. This is great place to showcase a family treasure or just show off your quilting skills. This is a small project, so it is easy to quilt on your domestic machine. Come take a look at this sample.

Another chance to increase your knowledge on machine quilting are the two domestic machine quilting classes that will be taught by Mo on Tuesday, November 12. In the morning is "Quilting with your Walking Foot" and "Free Motion Quilting in the afternoon. Each class is just $45. Samples in the shop

The adorable "Coin Purse" class by Caryn is being held on
Saturday, November 16. You will be able to get this fun project done during the class time. Cost is just $35.00 plus a $6.00 kit fee that does include the frame. There is some hand stitching involved in this class, but very little. Stop by to see the samples.

Westalee Ruler classes are about to begin again. On Tuesday, November 19, Mo will have a "Basic Ruler" class in the morning. During the afternoon, she has a class she is calling "Circle Quilt". I call it Circles, Circles, Circles. A fun class teaching you many techniques using curves in your quilting. Samples of each of these classes in the shop (as they do not photograph well).

We do have some great things coming up later this year and next. So mark your calendars and sign up quickly as these fun events will fill up fast.

December 2019 and beyond....
-Tropical Batik Quilt using the Dolphin and Turtle panels
-Our 2nd Anniversary Party on Saturday, December 7
-Black Friday brunch and sale
-Northcott Fabric Trunk Show in January
plus many more classes.

And last but not least, we are planning a "Souper Super Bowl" at the shop, which means a special event on Sunday, February 2, 2020 (Super Bowl Sunday) from 12 noon until 6pm. There will be limited seating and two cute projects that we will get completed that day, as well as food, fun and laughs. So, if this sounds like fun to you, call and get registered since this is by reservation only.

Scott and I want to thank so many of you for the great wedding anniversary wishes and for not laughing to our faces at the photos Michele posted on Facebook. We are also, ever so grateful for your support and your friendship.

Kay and Scott