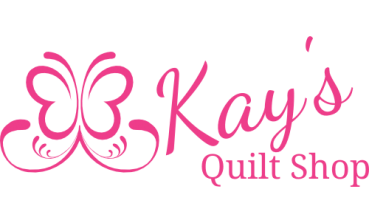 Let's Plan Something Fun
After making many masks and shipping them to friends and family members as well as cutting many kits for medical staffers. I am ready for a few hours of time to myself. While we are continuing to make masks, I feel like we do need to keep our lives in balance with work and play.

I still have some kits cut that will have ties in them for the medical staff. If you would like to help with these last few, just let me know.

Many of you reached out to me after my last newsletter to agree that you were interested in a Mystery Quilt. So I have selected a pattern and Michele and I have started cutting kits. We have several color options to select from....purple, teal, pink (of course!), blue, green or tan/brown. The pattern is beginner with some experience. I will be sending out directions once a week for 4 weeks. Finished size is 45x60 or 59x74 with two borders. Cost of the kits is $62.00 and $83.00. Kits can be picked up curbside or mailed directly to you.

The news is now reporting that batiks make the best masks since they have a closer weave. Kay's has a wonderful selection of batiks in every color imaginable. It is also reported that you should use a size 70 sewing machine needle since it is thinner and makes a smaller hole when it pierces the fabric. At this point we have lots of these in stock.

If anyone is looking for the clasp frames to make the little purses, we have a new shipment that arrived. If you are interested, give us a call or send me an email.

We are looking forward to a special Easter dinner next week. We are planning a special meal, with our good dishes and putting on nice clothes. One of the special things we got for our dinner is a can of black olives! Some of the smallest things in life make me happy.

Everyday we look outside to see what wonders of nature we can see. One day we saw a snake swimming in the water, another day we saw a group of turtles across the water from us. There were 8 of them!


We will be going into the shop just twice a week. Monday and Thursday from 10:30 to 1:30 for curbside pickup or to accept call in orders. We will be going to the post office on Tuesdays. We may be there other times, but we are trying to limit our time out of the house. We are working very hard to keep Scott healthy before his chemo starts later this month.

Thank you so much for your friendship and support.

Kay and Scott