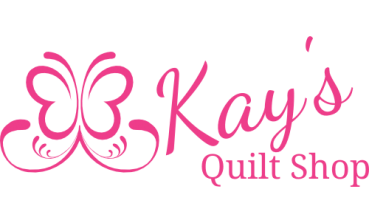 Call for Masks
Today I received a call requesting masks for LeeHealth. We are cutting kits for masks that you can pick up on Tuesday. There are a number of kits that will need to be made with ties. If you have extra fabric and are willing, I will also accept masks from you.

At this point, I still have 1/4" elastic in stock. At this point I only have black, but do have more on order. We just don't know when it will arrive. It seems like any day we can get good surprises!

Monday, April 27 is the last day of our batik sale. Buy 4 or more yards and get 25% off. Remember that all of our fabrics are listed on our website and are available for curbside pickup or we will be happy to mail them to you. (Mystery quilters, you need 4 yards for your backing!). (Also, batiks make great masks.)

We are excited to learn that we will be getting fabric and notions that will be shipped out this week. So, look for updates on Facebook. I think you will be very pleased with some of the arrivals.

An update on Scott...his first chemo treatment was last Monday. His treatment is a 46 hour transfusion. He did very well. This treatment will continue every other week for six months. We sure do appreciate your wonderful thoughts, notes and prayers during this journey.

Michele and I have been working on our Mystery Quilts. Michele found a table runner pattern in my pile of patterns. She is very proud of herself that she pieced to top without any assistance or questions. We have also made a lot of masks. We will be picking up some backing at the shop and will share it with you once she quilts it. So, my question to you is, What have you been working on? Send us a photo of your projects.

We are not sure when we will be able to open our doors again. We are in the shop every Tuesday and Thursday from 10:30 to 1:30 for curbside pickup. You can order online, phone call and if you need to you can view fabric through the door as we bring it there for you.

We have been trying a lot of new recipes. Since Michele does not eat meat, they have all been meatless and Scott has not said a thing and happily eaten them all. We were able to get some yeast and made homemade hamburger buns. They were very good, now we just need to find more yeast.

Hang in there and be grateful that you have a great and helpful hobby. Just think about those people who don't sew and quilt, what in the world are they doing?

Thank you again for you friendship and support.

Kay and Scott