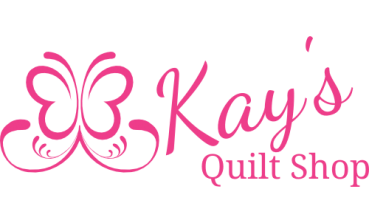 Mask supplies have arrived!
We have gotten some new supplies in the shop to aid in making masks. We received a new shipment of elastic. It just arrived today, so we will have it at the shop tomorrow. There is no minimum or maximum cut. It is at a very reasonable rate as well.

We have finally had a couple visits from both the UPS and FedEx drivers. You know what that means, we have gotten some new fabrics in. We got a wonderful solid black sateen 108" wide. This is such a great fabric, my first thought when I saw it was "What can I make with this?". It is going to work well as either a backing, or in piecing.

We have moved all our new batiks to a special rack in the front of the shop, very visible from the door and front windows. This is all of the batiks that have arrived in the last couple days. While we think all batiks are wonderful, there are some in these shipments that have us over the moon!

The other thing we got was a roll of batting. So if you need some, just give us a call and we can cut it and have it ready for you, or we can cut it while you wait.

The last I heard, we have a dozen or so of additional batiks coming in on Monday. So if you want to make more masks, or have a project in mind, there will be even more of a selection early next week.

Today Scott wanted to go somewhere for lunch. We decided on a picnic. Scott even said he would pack the lunch for us. (You could have knocked me over with a feather!) He made peanut butter and jelly sandwiches, packed pickles, bananas and drinks in the cooler and off we went. We drove to a park on Matlacha and ended up eating in the car since it started to rain..we sat and watched a storm roll in. A fun and easy outing.


I am working on another fun project to be announced soon. Right now it is still in pieces, but at least started. So stay tuned. I am hoping to have it completed for the week of Memorial Day reveal.

I am so excited that we just dropped off another 185 masks for Lee Health. Yippee for quilters and their dedication to this project. When I dropped them off, I was told that some of the office personnel were without masks, but with that great delivery, they felt there were enough to help out there. After these were packed up, someone (you know who you are!) showed up with 50 masks to start on our next delivery. I love it when I look up and see an addition to the basket. Thank you so much everyone.

We also received a large delivery of pillowcases. We are still accepting those as well in case you want to switch it up from masks for a bit.

I was also able to get some hand sanitizer in. It is made from the Mary Ellen Best Press Company. I have two different sizes, and the larger bottle has a pump. I have used it, and you know how rough my hands can be, and I loved it. It is 62% alcohol.

Michele and I will continue to be at the shop on Tuesdays, Thursdays and Saturdays from 10:30 to 1:30. We will have your preorders ready for you to pick up, help you shop by bring as many bolts of fabric as you want to look at and be happy to assist you in any way you like. At this point and with Scott's health issues, we will continue to keep the store closed to foot traffic. We thank you for your support and understanding with this new way of doing business.

Kay and Scott