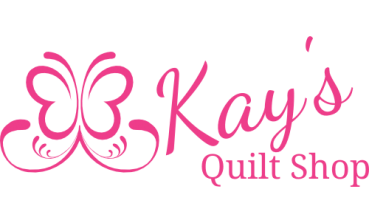 The next half!
In one day, we will be half way through the year 2020. I'm pretty confident that no one expected this year to turn out the way it has. So we have decided to have a little New Half Year celebration at our house on the evening of June 30. Not that it will be much different than any other evening, just the three of us, but we are going to celebrate that we have made it through the first half.

Of course, this week is also the half way point for Scott's chemo treatments, so that is also something to celebrate!

The fact that we are still wearing masks and we will be continuing to for many more months I am sure, we are putting our large supply of elastic on sale at 20% off for the month of July. That reduces the price from just .59 to .47 with a minimum of 10 yards. That is enough to make 54 more masks. (You should wear a clean one every time you put one on!)

Michele made a great table runner and placemats. They are quilt as you go with pre-marked batting. They go together quickly with 2-1/2" strips. We have both the table runner and placemat battings in the shop. We even added a matching napkin that Scott made on the serger for us! Stop by and take a look at them, they turned out great.

My supplies for the cute Glam Shell bag have run out, but more are already on the way. If you are interested, stop by and pre-pay so you don't miss out because I do believe they will go just as quickly.

I have more Sashiko panels coming in this week especially for the Little Poppins Bag. Also more of the navy fabric used to construct this bag as well as the bag patterns. We are very excited about this bag and combining sashiko and bag making. You will get lots of great comments when you carry this beautiful bag.

Many of you have seen the paper pieced project Michele roped me into last September. It was a block of the month of animals from the Columbus Zoo. It is a very colorful and stunning project. Well, one of my customers did this project with me, or should I say completed hers before me. It will be hanging in the shop soon, but I just found out that I can get the pattern for anyone who is interested. The quilt is 60x84. All papers with very clear directions are included in the pattern. Cost is $195.00 and must be prepaid. We can also kit this project if you are interested. If you like paper piecing, this is the project for you.


We are continuing our shop hours of 10:30 to 3, on Tuesdays, Thursdays, Fridays and Saturday, additional hours by special appointment. We do request you wear a mask and we do have hand sanitizer at the door for you to use.

We will be closed on Saturday to celebrate the Fourth of July. We are hopeful that you stay safe and wear a mask.

Scott and I are so thankful for your love, support and friendship, it means so much to us. Thank you.
Kay and Scott