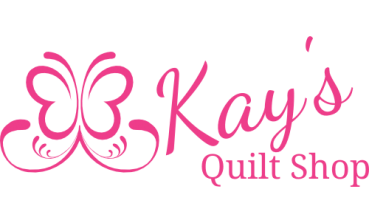 Christmas In July
It's beginning to look a lot like Christmas at Kay's. We have gotten some Christmas fabric in, with more on the way! I feel like if you plan a celebration, and not everything goes perfect, have the celebration anyway.

Which leads me to my story about celebration and plans not going as planned...For my parents 50th anniversary, we were having a get together for about 50 people at their home in northern Michigan in November. The party was to start at 1:00 and we woke up to no electricity. They lived in a rural area, so that meant, the water pump didn't work (no working toilets), the crock-pots were useless, no last minute time to even run the vacuum. We decided, at least it will be a memorable party, so let's just go for it. Needless to say, the power came on about an hour before the party was to start, and we just ate a little later than originally planned!

So, even though we do not have all of our Christmas fabric in the shop yet, the party must go on!


All Christmas fabric is 15% off for Friday and Saturday this week. We do have some fun fabrics in so far, so stop by, and you can start working on those Christmas surprises! Plus we have a little gift for you, they are all neatly wrapped and waiting for you!







We did get in some wonderful Pansy fabric from Robert Kaufman. We were able to get a cute throw top put together. It is in the shop, so be sure to stop by and see it.

During this Covid-19 quarantine, we were 3 people eating 3 meals a day at home. We were having a hard time keeping paper napkins in stock. So we got some fabric, (from Kay's, of course) and made fabric napkins. We have used both regular quilting cotton and batik fabrics. They wash up beautifully, are very soft and we can use them for more than one meal before they need to be laundered. We cut them 18" square and either serge the edge or make a small machine hem. Great gift idea!

We just got in some wonderful solid black and solid white batik fabric. For all those people who want black fabric for masks, this is great stuff.

We have also gotten some more great new batiks, a lot of new blue/teals colors and a great pink and fabulous orange ombré. So many visions of great projects.

Scott is doing very well and the doctor is very pleased with how he is doing. Thank you for your friendship and support, we truly appreciate you.
Kay and Scott