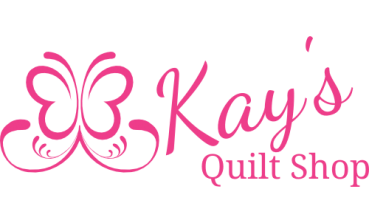 Mini Quilt Show at Kay's
We are going to have a mini quilt show at Kay's displaying the entries from our "Abstract Self-Portrait Challenge". At this point I have about 20 submitted and I am expecting more in the next couple days. So if you are still working on your self portrait, get on that sewing machine and get yours finished! If you did not submit one, stop by to take a look, they are incredible. You will also have a chance to vote on "People's Choice".


You can get a preview of these blocks as Scott gets his first peak at them as well. We will be doing a Facebook Live on Thursday, September 10 at 10:00 A.M. Mark your calendar, set an alarm on your phone, remind a friend or have a friend remind you. You will not want to miss this!

The mini quilt show will be hung on Thursday, September 10 until Saturday, October 17. You will want to see these amazing projects. I am so overwhelmed by these wonderful pieces. Mine is not completed yet, so this newsletter will not be too long as my machine is calling me!

If you missed this opportunity, don't be disheartened, we have already planned our next challenge. Details are as follows:
-purchase 3 specially selected fat quarters from Kay's
-create a miniature quilt, no larger than 20" square
-drop it off at the shop, no later than Saturday, October 17
-fabrics can be mailed to you if you live out of town



Not a lot of rules. No one will be disqualified. You will get your project back. Lots of fun, just ask anyone who participated in the Abstract Self-Portrait Challenge.

Wednesday, September 9 is our virtual Pillowcase Day for Smiles for Ryan. Smiles for Ryan is challenging us to make 55,000 pillowcases during during September. Of course, not all from Kay's, but let's do our best to make a dent into that number. So plan on making a few or a lot of pillowcases for this wonderful cause. When you bring in 7 or more completed pillowcases, you will receive 20% off in-stock, regularly priced items that day. I always collect pillowcases for this program, but let's see how many we can get done this month. (If you don't remember how to make a pillowcase, we do have a YouTube video on our website.)


As I promised, this is short but sweet. Thank you for your friendship and support.
Kay and Scott