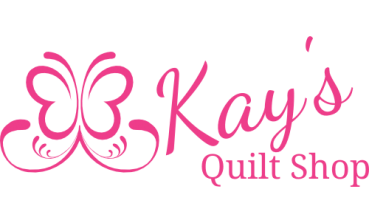 Lots of news!
It has been awhile since my last newsletter, but we have had lots going on. I will try and keep this short and to the point....




First, we had a great response to our pillowcase drive. We took in 260 pillowcases in September! Evelyn and Deb were so thrilled. I just want to say "Thank you!" My customers are the best!






Set your alarms for tomorrow (Saturday, October 17) at 10:15 a.m.. Scott will be making his announcement of the winners of the "Abstract Self Portrait Challenge". Even Michele and I don't know yet! This will all take place live on Facebook. Of course we are all winners for pushing ourselves to try something different and as it turned out we all had fun. Thanks to all who participated.

On Tuesday, October 20, we will be live on Facebook at 10:15 a.m. to show off the wonderful "Miniature Quilt Challenge". What talented quilters we have! This mini quilt show will be hung through Saturday, November 28, 2020. Again, there will be People's Choice voting at a quarter a vote. This time the funds will go for Alzheimer's Research. As many of you know, my grandmother suffered from it and my mother has it. It is such a cruel disease that is close to us as it is to many of you. Also at this time, we will be announcing our next challenge! You won't want to miss this!



All of our Christmas fabrics are in. Our Christmas fabrics are both fun and unique. We have flamingo fabric with Santa hats and candy canes, tropical leaves with Christmas lights, nutcrackers, and lots of presents. I think you will find it all very fun and perfect for all of your holiday gifts.



We have quite a number of shipments coming in the next week or two. We have some adorable baby fabric coming in, a couple new collections, new blenders, and of course some batiks!

I can't wait to open those shipping boxes and pet that new fabric!

As usual, we will be posting all of this fabric on Facebook as it comes in!

Now for the good news/bad news! Scott has completed his chemo treatments and now just needs blood tests every three months for the next year. They are even taking out his port! We are so happy and excited.

And the bad news is, now Michele has to head home. Her last day in the shop will be next Tuesday. She will start the drive north on Wednesday. She has to drive since she has acquired quite a bit of stuff...more clothes(she only brought 5 outfits for a week and a half), several quilts she has made while she was here, and her new sewing machine! We will be lost with her gone, she has been such a wonderful helper in the shop and at home. And we have had no fights or disagreements!

These last six and a half months have been such a blessing to us. Yes, we did have a few bumps in the road, but we were all together. We are just that much stronger as a family. Our customers have remained loyal and helpful and loving to us. Life is good!

Kay, Scott and Michele