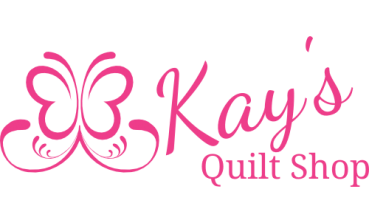 November 2020

Here we are, almost halfway through the month of November, and I am just getting this out to you. We are all starting to really think about our plans for the upcoming holidays and it is making us miss our family, friends and traditions even more than we have lately.

So now it is time to start a new tradition. My suggestion of not making a turkey for the two of us was met by strong disapproval from Scott. He does love turkey, so turkey breast it is! I will just have to come up with a different change!

We are getting new fabric several times a week, along with new patterns and books. It is so much fun when I see the UPS or FedEx truck pull up.

We have received some cute baby fabric in soft pinks, blues and greens with some coordinating panels to go along with these fabrics. Talk about a quick quilt!

The Miniature Quilt Challenge is currently on display in the shop. It is amazing what the same fabric and a couple simple rules can produce. We have some very talented people. Since there are no quilt shows on the calendar for next year, this is your chance to view some great pieces. We do charge a quarter per vote if you wish to vote for "People's Choice". You can vote as often as you wish. The money raised is a donation to Alzheimer research, in honor of my mother. You can see by the photo, just what a great mother she is. She does love her baby doll.




Our next challenge, themed "3-D" is due on Saturday, November 28. There is one fabric that needs to be used. Simple rules. These will be displayed until the end of the year. I have heard that there will be a lot of great pieces for you to enjoy.

We are starting to assemble some kits for quick last minute projects/gifts. These will be unveiled starting the day after Thanksgiving with special pricing for that Friday and Saturday only, then back to regular price.

Many of you have seen and made the Quilt As You Go place mats or table runner. We are getting in some different patterns of these as well, such as QAYG wine




totes. They make up just as quick as the place mats and runners do and you can use holiday fabric, fabric from your stash, or we always have choices here. They look so nice anyway you decide to make them.

We have pulled a selection of fabrics for the Bonnie Hunter mystery quilt which begins just after Thanksgiving. I have the paint chips here if you want something different than what we have chosen. We all know that there is no such thing as a wrong choice!

Just a reminder that our shop hours are Tuesday through Friday 10-4 and Saturday 10-3. We will be closed Wednesday the day before Thanksgiving and Thanksgiving Day. So plan on spending that time at home and be safe. (I know, that's where we all have been for the last eight months.) But do add us to your scheduled stops on either Friday or Saturday. Masks are required and hand sanitizer is at the door for your use.

Kay's Christmas Mailbox is out and ready to be filled. There are forms for you to write down any special items or fabric from Kay's and we will gladly call your Santa to help them shop for you. Easy for them and you get what you want.




Stay tuned for our Christmas/New Year schedule, out in our next newsletter.

Every year you hear people say they have so much to be thankful for. This year it is especially true for our family, good health, being together and wonderful friends. Thank you so much for the friendship and prayers. Happy Thanksgiving!

Kay and Scott