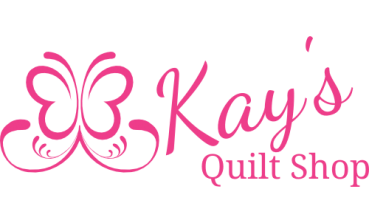 New Year, New Fun Projects
I hope you all had a safe and happy holiday time. Ours was very quiet and uneventful and for that we are very grateful. Just the two of us here, however, we were able to eat with family members via a Zoom meeting.

I do want to thank you for allowing us to close the shop for over a week. It was some very needed time off for us. We are so ready to get back in the shop and get some serious quilting done!

We are very excited to see the new items coming in this week and next, plus much more coming in later.

-Tula Pink Linework is scheduled to arrive on Wednesday. I already have the ribbon collection and some Tula Pink thread collections in the shop!

-Some great batik fabrics, especially some wonderful blues and aquas.

-Some new patterns and some that we have had in the past.

-Another shipment of our new solids collection from Andover. (I have used these solids and I love them! They have a great hand, press well and do not ravel like so many solids do. They are just wonderful to work with.)

I took home some of the Sewing Mood fabric we got in last year, actually it was just before Christmas, and have made a cute throw using the Tabitha pattern. It will be hanging in the shop, so plan on stopping by to see it.

Our 3-D Challenge is still up for voting for People's Choice. The winners will be announced on Saturday along with the January challenge on Facebook Live on Tuesday, January12 at 9:30a.m. So plan on joining us then.

We are looking forward to all the good things this year has to offer us, not to mention the fabrics, patterns and friendships quilting has to offer.

Thank you for your friendship and support.
Kay and Scott

10676 Colonial Blvd. Unit 40
Fort Myers, FL. 33913
239-337-5297