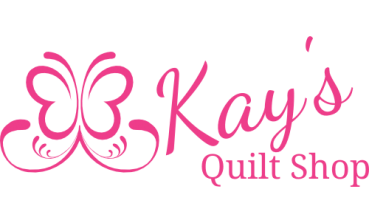 Fat Tuesday Sale

It is so hard to believe that this month is more than half over! While we are still all wearing masks, cleaning the shop often and being super careful, we feel that our life has taken on a new normal. We are busy at the shop and happy. What more can anyone ask for?

Tuesday, February 16 is Fat Tuesday. If you were in New Orleans that would be a big party, but if you are in Florida, the party is at Kay's. I have lots and lots of pre-cut cotton fat quarters at just $2.25 each. With so many great fat quarter patterns and projects around, you can stock up for lots of projects. We have added to our sale cottons at just $7.15 a yard, one yard minimum cuts. These are end of bolts with enough yardage for backing on many. Sale is Tuesday through Thursday.

We have hung the Rock Candy quilt(as shown above) in the shop. While it has a lot of blocks, (90"x90") it is very happy and cheerful and not hard to make. We have just three kits left, so grab one before they are all gone.

Just a reminder that Saturday, February 20 is the day that your placemat challenge piece needs to be turned in. I already have a couple and they are great! I can't wait to see them all. They will be displayed starting on Tuesday, February 23. So plan on stopping by to get a good look at them and vote for your favorite. Votes are a quarter and all funds will go to the Harry Chapin Food bank.


We do have a couple classes on the schedule.
First we have a beginning quilt class. We will be using the book Fast & Fun 3-yard Quilts. This class is a four week class, with a little bit of homework in between. Christine will take you from selecting your fabric to a finished throw sized quilt.









Caryn will be teaching the fun Coin Purse class that we did so many times last year. It seems like each purse is cuter than the last. So plan on joining Caryn for a one day class that you will enjoy.

We are limiting students, so if you are interested, sign up soon. We will continue to add classes, so keep your eyes open for some fun classes.


Thank you for your friendship and support.
Kay and Scott

10676 Colonial Blvd. Unit 40
Fort Myers, FL. 33913
239-337-5297