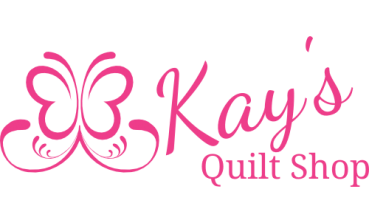 April Showers bring....

Great Things!

We have so many great things to share with you. I really do not know where to start.

I was finally able to get an appointment for my first Covid vaccine. Scott with be able to apply for his vaccine in two weeks per his doctor. Once we have these in the done pile, we will feel more comfortable with having classes. So please bear with us until these things happen.

As with all of us, last year was rough. This year, however, has been great for us. Scott has had great reports from his doctors and that alone is wonderful news for our family.

Speaking of family, our family has grown! Michele has been looking to adopt for a couple of years. In February she got a wonderful 9 year old boy. We are so excited about this addition. While we are still waiting for the adoption to be final, he is a very active member of our family.

In honor of our cute boy, we are so proud to be able to offer the Babylock Make A Difference backpack event to donate for foster children. This project is very near and dear to our hearts since our cute boy arrived with a cardboard box of belongings.

This special day will be Thursday, May 13 from 11-7. We will be offering open day of sewing in our classroom. Fabric requirements will be posted on our calendar and we would appreciate that you register under the different time slots we have.

We will also be increasing our shopping hours, starting the first of May. We will be open until 7pm on Thursday evenings. This will include our Thursday evening open sew. I know so many of you have been missing that as much as we have. So, we will see you on Thursday, May 6!


We have kits for the Tula Pink Lineworks quilt I made. The kits will be ready on Wednesday, April 7. The cost of the kit, which include all the fabric for the top and binding and pattern for just $57.97. You will need just 3 yards for backing.

I have many new white on white fabrics coming in next week. They have some really wonderful patterns on them such as palm trees, seahorses, seashells and my favorite turtles! They are hard to photograph, so best bet is to stop by and see these beauties for yourself.

We now have the complete collection of Andover
Century Solids. I love these solids. They press beautifully and cut sharply and do not ravel as many solids seem to. So...

Our new challenge can be turned in May 7. You must use only solid fabrics, purchased from Kay's to make a miniature quilt again. Once again, these will need to be no larger than 24" square. These completed mini quilts must be quilted and bound. I am sure we will have some really wonderful projects turned in.

We will be counting the votes this week to announce the winner of our place mat challenge. We have some truly great pieces that were turned in.

Michele and our guy will be in the shop this week, so if you want to meet our cutie feel free to stop by.

Thank you for your friendship and support.
Kay and Scott

10676 Colonial Blvd. Unit 40
Fort Myers, FL. 33913
239-337-5297