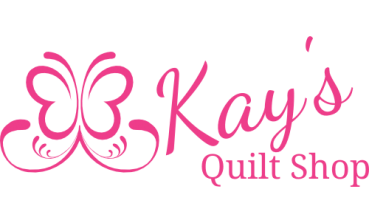 Spring into Summer

I know it has been awhile since I have been able to get a newsletter out. As many of you know, I was in the hospital with a kidney stone. (Wow! That was painful.) But I am now out of pain and about as normal as I have ever been! Scott is getting great reports from his doctors, so that is fantastic!

We are so thrilled that we have had 105 backpacks turned in for the backpacks for foster children! This is so exciting and makes my heart happy. Thank you to all who participated. (If you have a few at home, I will still be accepting them.)

We really had a fun time, making the backpacks and it was mentioned that we could do other projects for the many good causes that are out there. So we will be having a monthly "Donation Day". We will be working on projects for different causes. Donation Day will be the second Thursday of each month.
June 10 will be sleep masks for the Cancer Center
July 8 will be pillowcases.
We will discuss some other options, because everyone has a cause that is near and dear to them. So plan on arriving at the shop at 10:30. Bring a lunch or plan on stepping out for a few minutes to pick something up.



Upcoming classes and events for this summer and beyond...



The Perfect Carry On Bag starts on July 6 and runs for 4 weeks. Class time is 10:30-1. This bag is the ultimate travel bag. It fits under the seat in front of you on an airplane, has zippered pockets to hold your phone, I-Pad, water bottle and can even slide on the handle of your suitcase. Cost of this class is $77.

Another beginning quilt class starts on Wednesday, June 2. It is a 4 week class and the project will be the Salt N' Pepper pattern with a cost of $99. We have two samples in the shop, one made out of the Tula Pink Lineworks and the other made in all black and whites. It is amazing how different fabrics can make the same pattern look so different.

In honor of Memorial Day, we will be closed on Saturday, May 29 and then re-open on Tuesday, June 1 with our normal business hours, 10-4.

We have lots of new fabrics coming in...
"Patricia" from In The Beginning
"Sanibel Sea" and "Busy Street" from Clothworks
to name a few, plus loads of new batiks for our "boulevard".

Scott has added so much fabric to our sales rack that it is over-flowing. He has even pulled some batiks that are currently just $7.76 a yard. All sales fabrics are minimum one yard cuts.

Christmas in July with be a quick fun project each week so you can plan ahead for the upcoming season. These projects will be perfect for gifts for others or yourself!
These will be introduced on Tuesdays each week in July.

I have a wonderful Block of the Month that will be
starting in January 2022. It has a great Florida feel, turquoise and green. It is just 6 months long, so you will have it done in no time. Anxiously waiting for the shop kit to arrive.

Just a reminder that we are open until 7p.m. on Thursdays. We will also have open sews during that time. You can sew or just visit, bring something to eat, or we can order out. We are still wearing masks since Scott has not be able to get the vaccine.


Thank you for your friendship and support.
Kay and Scott

10676 Colonial Blvd. Unit 40
Fort Myers, FL. 33913