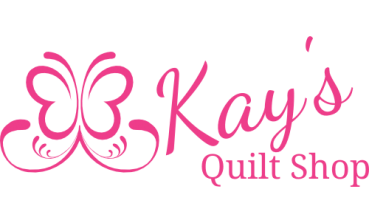 Summertime Fun
Well, summer is officially here, both in southwest Florida, and everywhere. So when those days are just too hot to be outside, rest assured that we have a project for you!

We have received lots of new patterns, great batiks and some wonderful cottons. So feel free to come in the shop to browse or if you are not in the area, check out our website, it has all of our fabrics, patterns and notions for you to look at in the comfort of your own home.

We have the "Patricia" collection by In The Beginning Fabrics available. We have a kit to make the sample that is hanging in the shop behind the counter. Kit includes all fabric for the top and binding, plus the pattern. It is a beautiful watercolor looking fabric collection. My favorite is the beautiful rose with dew drops on one petal. You really have to see these fabrics in person to see the true beauty of this collection.

We have a kit made up using the Full Bloom collection. There is also a sample hanging in the shop. The colors are bright and fun. This kit includes all fabric and binding, as well as the pattern to complete this fast and fun quilt.

Last newsletter showed our six month Block of the Month starting in January 2022. The colors are so tropical and fun. We are requiring a $50.00 deposit to save your space. The balance of 179.99 will be due by December 4th. You will get the fabric and pattern each month to complete that month's blocks. Price includes a voucher for 5.25 yards of regular width batik for backing. Kits will be available on the second Saturday of each month at 9:00a.m. for pickup or it can be mailed. We will have a quick discussion on any tricks to make that months block easier. (And I am sure Scott will have stopped for a treat to share will all.)

Last week we received the Sanibel collection. It represents the beautiful beaches of Sanibel. Lots of seashells, beach glass and fun fish!

Some of the other collections we have recently received are "In the Moonlight" from Robert Kaufman, "Fantastic Forest" by Robert Kaufman, "Serenity" a new blender collection from P&B Textiles and a wonderful Halloween collection called "Totally Twilight" by Robert Kaufman.

I finally have my plan together for "Christmas in July! Each Thursday, between 4p.m. and 7p.m., I will have the Special project for that week on display in the shop. The items will be available for purchase at that time and then be posted on Facebook for those who are unable to stop by the shop.

We have a great class to make "The Perfect Travel Bag". This class will be on Tuesdays during the month of July. We still have a couple spots available.

Salt N Pepper is a beginning quilting class starting on Wednesdays in July. We have a couple samples of this quilt in the shop. We have one spot left in this class.

Donation Day for July is Thursday, July 15 starting at 10:30 and we are making pillowcases. All are welcome to come to this event, come for a short bit or all day. We have some fabric, but if you have stash that would work, please feel free to bring that into the shop.


Thank you for your friendship and support.
Kay and Scott

10676 Colonial Blvd. Unit 40
Fort Myers, FL. 33913
239-337-5297