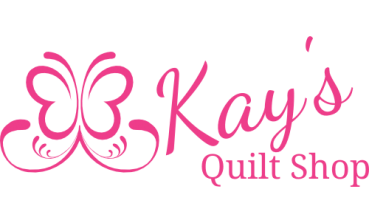 Big Day Sale!

Once a year we all have a big day! Mine is tomorrow, Thursday, August 26th. I want to share my special day with you with a sale through the close of business on Saturday.

So what kind of sale are we having? We will have 26% off storewide all regular priced items, one yard minimum cut on fabrics. (You get that the 26% is because that is my special date!)

We have several classes on the calendar for September and are working to bring you many more fun, great projects. I know that Caryn is working on a few as well and can't wait for her return this fall. Photos of all classes are on our website.


Christine has a new beginning quilting class, Porch Rails, scheduled to begin on Wednesday, September 1st. This is a 4 week class and you can have a completed quilt at the end of the class.



I am excited to be teaching the Four Corners Apron on Thursday, September 9th. This is the cute apron we showcased on Facebook a couple weeks ago. This is a great gift idea or just because project. You can get this project completed in class.












There is a great jelly roll Bargello wall hanging class on Friday, September 17th. By using a jelly roll, most of the cutting is done before you even get started. We have a beautiful sample at the shop. This is a 4 week class.











Donation Day in September is Thursday the 16th. This is a day to work together to work on projects for charity. In September we will be working on pillowcases again, since Ryan's Cases for Smiles is trying to get a mile or two worth of pillowcases. That's 5,280 feet. So in yardage we are looking at 1,760 yards per mile or an equal number of pillowcases. So let's see just how many yards we can add to this goal.


We still have just a few spots left in our beautiful Block of the Month that will be starting in January 2022. Just give me a call(239-337-5297) and I will sign you up. I have a few out-of- town people who have signed up, so don't use that as an excuse to not join in the fun. I will happily mail out kits monthly!

We are both doing quite well and are very excited about the upcoming adoption next month. All I can say is that everything that I have heard about just how wonderful grandchildren are, is absolutely correct! We are just so blessed to have our wonderful little guy in our lives!



Thank you for your friendship and support. Please stay safe.

Kay and Scott

10676 Colonial Blvd. Unit 40
Fort Myers, FL. 33913
239-337-5297