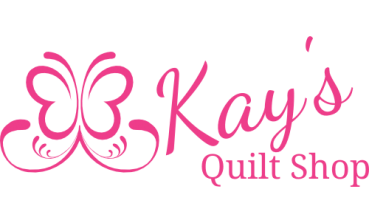 Let's get stitching!

All of our Christmas fabric is in and is quickly moving out the door.

We have fun gingerbread fabric that is as cute as can be, as well other Christmas fabric.

I know it seems like Christmas is a long way off, but it really is just around the corner. That means, if you want to get a project made in time for the gift exchange, now is the time to do it!

Last week I had an apron class. We made the Four Corners Apron, they all turned out so nice and everyone made theirs with Christmas fabric! (It makes me think that I should put together a few Christmas themed aprons myself.)

I was able to get the same pattern child sized. Now what would be cuter than matching aprons for Mother and child or even Grammy and grandchild?

Donation Day is this Thursday, September 16th. Once again, we will be making pillowcases for Ryan's Cases for Smiles. I would love for us to have 1/4 miles worth of pillowcases from Kay's, since their goal this year is to have 2 miles worth of pillowcases donated during the month of September. So a 1/4 mile equals only 440 pillowcases. Do you think we can do it? We can if we all work together. So come this Thursday to sew, stop by with fabric to donate or drop off completed pillowcases anytime at the shop.

Adoption Day is Thursday, September 23rd in Columbus, Ohio. Scott and I will be there for the big, exciting day. The shop will be open that day at 10am but will be closing early at 4pm. So please, plan on getting to the shop early that day if you need supplies or just a chance to look and feel the wonderful selection of fabrics. Friday, September 24th we will resume regular hours.

Another great holiday gift is place mats. These look great in holiday fabrics or fabrics to match your dinnerware. I am teaching a class on the Take Four place mats on Saturday, October 2nd. There is still room in this class. You can sign up on line or you are always welcome to come into the shop to sign up.


I have only one kit of the Patricia quilt. It is a beautiful "In the Beginning Fabric" that looks like a soft watercolor painting. Don't let this one pass you by.

Also, our Block of the Month that starts in January has a few openings left. The shop kit arrives Friday so stop in to see my beautiful scraps as I start this fun journey. Sign up today.

As you are planning your holiday projects, we continue to get deliveries of beautiful fabrics into our shop. You will find something perfect for your next project.


Thank you for your friendship and support.
Kay and Scott

10676 Colonial Blvd. Unit 40
Fort Myers, FL. 33913
239-337-5297