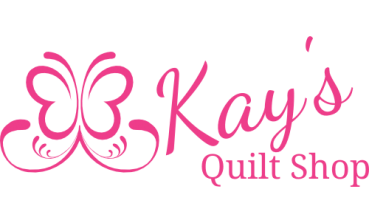 Season is starting and all of our staff is back in town and ready to get together with you. We have some great classes, so all can learn some new techniques! (Teachers can and do learn from their students too!)

We had a meeting and mapped out a class schedule well into next year. Lots of fun classes with quilts, bags, clothes and techniques. I do believe that there is at least one class for everyone!

Caryn, our wonderful bag lady, has some repeat classes as well as some new ones she is ready to share with you.

Clam Up
Easy Does It
Retreat Bag
Pencil Holder Book Band
Recycle Candy Pencil Pouch

Mo, our lets get this project completed gal, has a full schedule of repeat and new classes as well.

Machine Binding
Free Motion Quilting
Quilting with your Walking Foot
Pajama Pants for the Family
Ruler Quilting
Wanda Quilt

Christine, our New Yorker that we all love, has a list of classes to please many of you.

Jelly Roll Bargello
Beginning Quilting Class
Continuous Hand Binding
Christmas Stockings

I have also added a few one day classes that I really enjoy to teach.

Take Four Placemats
Four Corner Apron
Tiny Basket
Hand Stitching with Crayons or Colored Pencils

You can sign up for classes by stopping by the shop, calling the shop(239-337-5297), or online.

Thursday, October 21 is Donation Day. I have a number of blocks that have been donated and we will assemble them into lap quilts for area nursing homes. We have lots of blocks, just bring your machine and some fabrics for sashings. We will be closing at 4p.m. There will be no open sewing that night.

In other exciting news, we will be open on Monday's starting in January for Sew It's Monday and shopping. More information on that to come.


We are getting close to the cut-off date, December 4, 2021, for our beautiful 6 Month Block of the Month, Wave Pool by Island Batik. The shop kit has arrived and the fabrics are so tropical! If you are not sure about this project, stop by the shop and take a peak at the wonderful Island Batik fabrics used in this quilt, you will love them.

I have a new quilt hanging in the shop in honor of
Breast Cancer Awareness Month. The pattern is called "Sisterhood". I think the title of the pattern says it all. The store sample is done in mostly pinks, with just a tiny bit of blue (for the men who also get breast cancer). Stop by the shop and we can help you select some great fabrics for your own Sisterhood.



One last note, Scott just got a Nolting Longarm Machine and is having the time of his life. So we are currently accepting quilt tops to be quilted with an Edge to Edge design. Stop by to talk to us about your next quilt top.



Thank you for your friendship and support.
Kay and Scott

10676 Colonial Blvd. Unit 40
Fort Myers, FL. 33913
239-337-5297