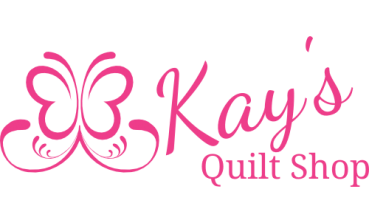 November is filled with Celebrations!


In our family November is filled with lots of reasons to celebrate. Scott and I have our wedding anniversary, my parents also had their wedding anniversary in November. We started Kay's Quilt Shop in November 2017. Of course, Thanksgiving is always a family celebration. Wrapping up the month, our newest celebration is Franklin's birthday.

So, how does one family celebrate all these wonderful days? They share the celebration by having a month of savings with their friends! Each Monday I will be sending out a quick email letting you in on that week's specials. (They will also be posted on Facebook and Instagram.)


This week we do have just a couple openings in our "Easy Does It Bag" class on Thursday. This is a great gift idea for anyone on your shopping list, just change the fabrics and it is perfect for children, men and women. One customer told me she was making these for her granddaughters and was going to include a gift card in them. Sounds like a gift I would love! Plus we have kits already made up for your shopping convenience.

We have added more classes to our calendar, so be sure and check them out, a lot of them are quick one day classes for fast gift giving.

You do realize that I made you read the entire newsletter to find out what we have going on this week...Oh, you know me too well!

This week we have on the chopping block, fat quarters.
All pre-cut fat quarters are buy 4 and get one free, no limit. I do have a stack of Villa Rosa ($2.00) patterns that take fat quarters. These are quick and fun patterns. Great Christmas gifts either as a completed project or a kit for a friend!

So remember, this sale is good through Saturday, November 6 and then watch for the next special next week!


Thank you for your friendship and support.
Kay and Scott

10676 Colonial Blvd. Unit 40
Fort Myers, FL. 33913
239-337-5297