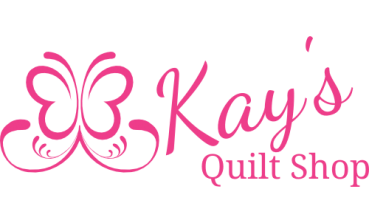 What a Great month November has been!


This has been such a great month. We have seen so many of our northern friends and locals this month. It is so great to see each and every one of you as well as your latest projects!

We have a family filled Thanksgiving planned. Of course, Michele and Franklin are here visiting from Ohio. In addition, Scott's brother and his wife will stop on their way from Riverview to pick up Scott's Aunt Doris. We are all so excited to have a great day together.

Our schedule for this holiday week is to be closed until Friday, November 26th at 10a.m. That is the day after Thanksgiving, usually called Black Friday, however, this year we are declaring it "Franklin's Birthday Sale"! Mostly because it is! It is of course, our first birthday with him, his 10th birthday.

So what does Franklin want on sale?
-Fat Quarters, buy 4 get 1 free, pre cuts only
-Batik Fabric, 20% off regular priced, minimum 1/2 yard cuts
-All pre-made kits 15% off regular price
-All Christmas Fabrics are 20% off
-All Sale Fabric is an additional 10% off

And what is a sale without some additional treats? Yes, our annual Hot Chocolate Bar with some great snacky treats! So plan on stopping by on Friday if possible, if not, we will be offering the same sales for Small Business Saturday. We look forward to seeing you.

We only have two more kits left of the Wave Pool Block of the Month. So if you love this pattern and the beautiful batik colors, plan on contacting us soon.

We do have a fun class with Mo on Friday, December 17th to make pajama pants. This class does require 2-5/8 yards of fabric, more if directional, and the fabric does need to be laundered and pressed prior to the class. Mo chose a fun beer themed fabric for one of her sons, you can come see them hanging up in the store. The pattern is uni-sex and makes a unique personalized gift.

Caryn, our beloved bag lady, has her wonderful zippered candy bag class on Thursday, December 9th. We have a couple great samples at the shop. A great project that allows you to snack and sew at the same time! After all, who doesn't love M&M's?

Need just one more thing to round out someones gift? Caryn has the perfect little pencil pouch that attaches to a calendar or journal. We also have a couple fun samples of these in the store for you to see.

Christine is offering her Christmas Stocking class one more time before Christmas. Saturday, December 11th is the day to mark on your calendar. It is a great scrappy project and it will be completed that day.

New Arrivals "In The House" include...
Tula Pink's Daydream
Cat in a Box
I'm Bugging Out
Plus, some beautiful batiks (including flamingos)



Thank you for your friendship and support.
Kay and Scott

10676 Colonial Blvd. Unit 40
Fort Myers, FL. 33913
239-337-5297