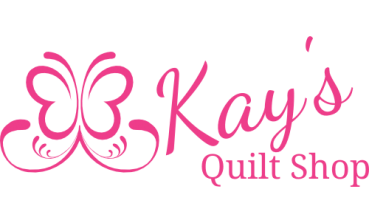 Holiday Hours and Bargains

Well, we are sure getting down to crunch time for this holiday season. Are your projects all complete? Are your gifts all wrapped? Is your baking done? And I am sure that the house is already decorated. Right? Unfortunately, I can not answer yes to any of the above questions. My mother always said that I work well under pressure, so I am hoping I still do!

***Hours***
We will be closing at 4p.m. on Wednesday, December 22 and remain closed until Monday, January 3, 2022. Yes, that is correct, we will be open on Mondays starting in January. And you know what Monday is called....Sew It's Monday. Yes, we will be having open sews as well. So, if you are free on Monday, stop by for some sewing, friendship and fun.

We are also open until 8p.m. on Thursday evenings.

***Bargains***

If your shopping list is done, why not shop for yourself! That way you know that the perfect gift is waiting for you!

-We have some great Christmas fabric left, and it is marked down to 8.50 for cotton and $9.40 for batiks. There are some really great fabrics left and you can get started on next years projects.

-A couple of rulers that you really need in your arsenal of quilting tools are a 6-1/2" square and 12-1/2" square. These are so wonderful for squaring up blocks. Quilters Select are so wonderful for this job. Well, we have ours marked down. The 6-1/2" is just $19.49 and the 12-1/2" is just $38.49. Great savings on great rulers. No one deserves these more than you! Limited to in stock rulers.

-I have lots of $2.00 Villa Rosa patterns. If you purchase a pattern and purchase the fabric needed, you can receive 25% off the fabric. I am calling it "Make Your Own Kit". We, of course, will be more than willing to help you select fabric!

-All pre-made kits are also 25% off.

-We need to clear out the Sale Area. We have so much new fabric coming in next year. So cottons are marked down to $6.15 a yard and batiks are $6.76. That is a dollar off an already great price. Great for backings!

These prices are good until we close on December 22. Plan on stopping by to take advantage of these wonderful end of year savings.

We wish you safe and healthy holiday wishes. We have so much to be grateful for. Health, family and of course you, our many wonderful friends. Thank you!




Thank you for your friendship and support.
Kay and Scott

10676 Colonial Blvd. Unit 40
Fort Myers, FL. 33913