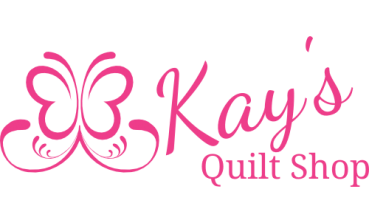 Another new year, your first special...

I am hoping you all had a holiday time as special and wonderful as ours! We spent the time with Michele and Franklin, so you know just how special that was.

It started with what we call "A Midnight Party" the night we arrived in Ohio. These can only happen if you arrive after dinner time. They usually involve something fun to eat, like popcorn! However, this time we had chili and a delicious chocolate peppermint cake.

On Christmas Eve, after a family dinner, we all put on our brand new matching pajamas. We were so cute! Doesn't everyone love red Christmas pajamas with dinosaurs on them?

During our time in Ohio, we made a trip to Dayton to go to the National Museum United States Air Force. (We only made it through the sections housing World War I and II.) That was where Franklin wanted to start! Since we only saw about 1/4 of the museum, I am sure we will be back there another time or two.

The next day we had a wonderful breakfast at the Barnstormer, a cute little diner at The Ohio State University Airport.

All in all, it was a wonderful trip.

So what is happening at Kay's...

Last month we offered a special, that if you purchased a $250 gift certificate, you would get an additional $25 and each month during 2022, the availability to come to the shop and purchase a one yard cut of fabric and get an additional yard of equal or lesser value for free.

This is such a great deal we are extending that special through the end of Tuesday, January 4, 2022. So plan on stopping in on either Monday or Tuesday to participate in this deal. (Yes, we are now open on Monday!) You can also purchase your gift certificate online and participate in this deal before the end of the day Tuesday.

I know that I just mentioned that we are open on Monday, and you know that means "Sew It's Monday" is starting again! We are so excited, since that is one of Scott's favorite days of the week!

We also have a ton of new fabrics coming in this month. Lots of cottons and batiks, we can't wait to share it all with you. So mark your calendar to stop by and check out the new additions.

I know that it was mentioned earlier in a newsletter, but we are now accepting quilts to be quilted by Scott on our Nolting longarm machine. OK, not really ours,
Scott's! We had a number of quilts that were Christmas gifts and we got those all out in plenty of time to be completed for gift-giving and are now ready to accept many more.

Michele and I did get a couple of fun new samples completed while I was at her house, so stop by the shop to see them.

We do have a collection of strips of fabric. They are not quite a jelly roll. 21 strips of fabric, cut about 2-1/2" by 20". We have a number of Villa Rosa patterns ($2.00) that will use 2-1/2" strips. These "Not Quite a Jelly Rolls" are only $7. A great deal and lots of fun!


Thank you for your friendship and support.
Looking forward to a happy and healthy 2022!

Kay and Scott

10676 Colonial Blvd. Unit 40
Fort Myers, FL. 33913
239-337-5297