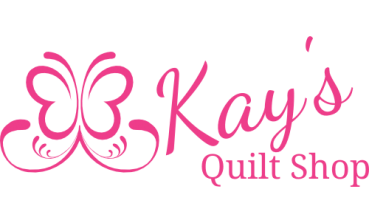 It's Support Your Local Quilt Shop Day!


Saturday, January 22 is Support Your Local Quilt Shop Day. What does that mean? It means you are welcome to stop in at Kay's and see Kay and Scott and all the new, wonderful fabrics and classes that are scheduled.

We will have a drawing for a bag of goodies. It is a beautiful bag filled with some great prizes. All for one lucky winner. So, for each $25.00 you spend at Kay's on Saturday, you get a chance to register for the drawing to win the gift bag.

Of course, what is a celebration with a snack or two. So we will see what Scott decides is the perfect snack. (He does love his snacks!)

What else is going on at Kay's? We host the local Quilts of Valor group twice a month, however, Saturday, February 5 is National Quilt of Valor Sew-In Day. We will be making and gathering quilt blocks. (The pattern is on our website if you want to make one or more up ahead of time.) You are welcome to stop by or spend time with us as we create and assemble the quilt blocks. Please feel free to call with questions and I will do my best to assist.


We got some great fabric in that has a wonderful spring feel. Christine said it made her want to create an Easter and/or Mother's Day project. I am sure you will love the fabric.

We had our first "A Needle Pulling Thread" get -together. It was a very fun time. We all got a lot done and can't wait until next month. We are not all working on the same project and it is fun to see the progress everyone made in just a couple hours. You are welcome to join us next month on the third Friday of the month. Just remember, NO SEWING MACHINES allowed!

Hoping to see you tomorrow!

Thank you for your friendship and support.
Kay and Scott

10676 Colonial Blvd. Unit 40
Fort Myers, FL. 33913
239-337-5297