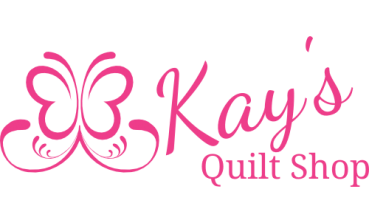 It's May!


Can you believe it is May already? This is such a busy month with May Day, Cinco de Mayo, Memorial Day and of course Mother's Day. My focus this week is Mother's Day.

In Northern Michigan you can always count on seeing the wild trillium in bloom on Mother's Day. My mother had a little song she always sang on Mother's Day about them that she had learned in grade school! (Of course, my mother couldn't carry a tune in a bushel basket!) We would always groan as she sang, but it does bring a smile to my face as I think about how much she enjoyed her little performance each year.

Since I became a mother on the 22nd of September, I think that we should have a sale this week until Mother's Day of 22% off all regular priced products. That means that through May 7, all regular priced products and fabric, minimum one yard cuts are 22% off.

While Michele and Franklin were here, Michele got to get some piecing in.
I am still working on the bindings, as she was kind enough to leave them here for store samples. (We had too much swimming in the pool and at the beach to get everything done while they were here!) So, I am inviting you to the shop to see in person the new displays that are up.






On Facebook, we had shown some new fabrics from Robert Kaufman. I asked you to guess which one was Michele's favorite.
The winner is getting one yard of that fabric. The winner is Betty G. Congratulations to Betty. As you can see, Michele used that fabric in this quilt. She is so happy with the results. (You know that feeling, sometimes you like your results and sometimes you really like the results!)




A couple weeks ago, we got in the cutest dinosaur fabric with a really cute alphabet panel. We are putting together a quick kit, perfect for your favorite dinosaur lover.






We do have a few more kits of the Nantucket quilt. It is easy to put together and looks stunning. So plan on picking up your kit this week. Also at 22% off.




Just a reminder that we have "Sew It's Monday". Open sewing for all. Lots of fun and laughs. Please feel free to join this fun group.

Friday its "A Needle Pulling Thread". This is for all who love handwork. We are all just working on our own thing, but it is fun to see the progress each week. We would love to have you join us!



Thank you for your friendship and support.
Kay and Scott

10676 Colonial Blvd. Unit 40
Fort Myers, FL. 33913
239-337-5297