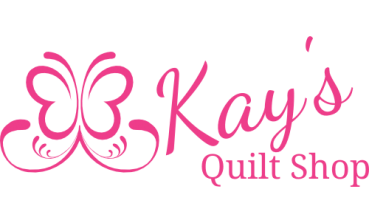 Summer News


A quick "Franklin Funny". Michele and Franklin have started to play Monopoly. As he was setting up the board, he asked if she wanted to be the garbage can. You guessed it, it was the thimble upside-down! I guess I still have some sewing terms to teach that boy.


That being said, we are offering a 4 day Kid's Camp in July to teach children 8-12 how to use a sewing machine, cut and make a few fun projects.(Franklin will not be able to attend this class as that is the week he and Scott will be at camp!) Class is $189. for July 19-22, Tuesday through Friday session. Children will need access to a sewing machine and siblings can share.

We have started to get some new Christmas fabric in. The first to arrive is called 'Mod Christmas Birds' from Paintbrush Studio. I love the shading on these pieces. So, I think it is time to start working on those special Christmas gifts you want to make. Also, some quick gifts, like table runners and place mats.

Mo's Appliqued Pillowcase class did so well in June,
that we are offering it again on Thursday, July 7. This time we will be offering (your choice) the dog, cat, bumble bee or butterfly. Cost is just $45.




Christine is offering the M2 quilt class on Saturday, July 9 and 16. Our sample is made with colorful batiks, but in a previous class we have had lots of color combinations that are equally stunning. A fun class with Christine.



A reminder, that we will be closed for the Fourth of July holiday from Saturday, July 2 through Monday, July 4.



Speaking of the 4th, I was thinking this is a great time to have a sale on Fat Quarters. All pre-cut fat quarters are 20% off. This includes our new Christmas fabrics and batiks. (Get enough to work on a Christmas project or two over the long week-end!) Sale runs Monday, June 27 through Friday, July 1.

Scott has been busy "Quilting Southwest Florida, One Quilt at a Time". He is currently has less than a two week turn-around on edge to edge quilting. We do have lots of samples of his longarm quilting around the shop.


Thank you for your friendship and support.
Kay and Scott

10676 Colonial Blvd. Unit 40
Fort Myers, FL. 33913