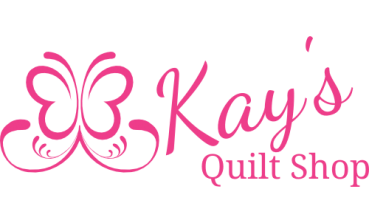 August News


So many things to share, I'm sorry to say this may be a long newsletter...

Christine made the cutest little doll. Her name is
TillySue! She loves to hide around the shop and she especially loves fabric! If you see TillySue on a bolt of fabric, that fabric is 10% off for the day. So come on in and see if you can spot her.

We still have some spots available for our Mystery Getaway Day, Sunday, August 21. One day just for you! Continental breakfast, lunch and snacks plus games, prizes and of course sewing. Your quilt kit is cut and we will have ironing wenches to help you along. It will be a fun day, so plan on joining us! (Please let us know by close of day on Thursday so we have time to get your kit cut!)

We have a great schedule of classes for Fall...
Take 4 Place mats
4 Corner Apron
Learn Hand Quilting
Kid's Club
Beginning Quilting-Porch Rails
and more...

Plan your road trip now, for the All Florida Shop Hop, because we are participating in it during March and April, 2023. Cost for a passport is just $10.95 which we will have as soon as they are ready. There has been special fabric designed just for the hop, all wonderful Florida themed fabric. (Plan ahead and pre-order from us so you don't miss out.) There is a great panel and fun co-ordinates. Shops are all over the entire state. You do not need to hit every shop, but....


"Save the Date"
Tuesday, November 8 we will be celebrating 5 years in business. It is hard to believe five years. So many changes in our lives and the world. A great big "Thank You" for being the best part of our lives.
We have been working on plans for months already. We will have food, meet and greet with teachers and a trunk show to see lots of new projects and classes. It will be from 2 til 7. Mark your calendar and plan on attending.

We are so excited to announce that we have added an additional Longarm Quilter! Many of you already know him and his wonderful work, Tom Johns! Tom brings so much knowledge and experience to our shop. Tom will be here every Monday, starting August 29. So if you have a quilt you specifically want Tom or Scott to quilt, just let us know at drop-off.

The holiday gift giving season is fast approaching, so if you have projects that you will need longarming done on, plan on getting these items in soon. Right now we have a very quick turn-around time, but that will not last long!


Thank you for your friendship and support.
Kay and Scott

10676 Colonial Blvd. Unit 40
Fort Myers, FL. 33913
1-239-337-5297