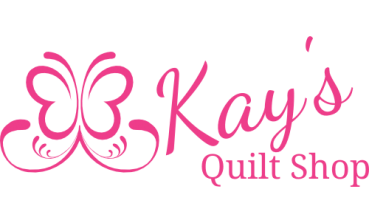 Let's Help Marsha


As I am writing this newsletter, many are getting back to a more normal life, many are still without power and unfortunately some will be starting anew. I want Kay's to be a normal spot in your life. This is an open invitation to stop by anytime. We are open to allow you a space to meet friends (both old and new), take a class or just check out what we have to offer.

We are back to normal business hours starting on Monday, October 10. This will include our late night on Thursday until 8p.m.

Some classes were put on hold due to Ian and we are working on getting them rescheduled.

The Beginning Quilt Class that was scheduled to begin on Saturday, October 1 for 4 weeks has been changed to begin Saturday, October 22 at 10:30. It will continue on October 29, November 5 and November 19.

The Woven Fabric Mat Class has not been rescheduled, due to losses Annie has suffered. We will continue to work on getting that class set. Thank you for your understanding.

Many of you know that I have collected Christmas fabrics for Marsha to make her annual 1,000 Christmas stockings for the troops. Marsha lost her home and most of her stockings this year. On top of that, she is currently in the hospital. So to help Marsha, we will be making stockings to replace those lost. We will be using an Accu-Quilt die and either pieced scraps or larger pieces of fabric. I have some scraps here, but will gladly accept your donations to complete this project.

Our planned work days for the above project are Thursday, October 13 and Wednesday, October 19. Hours for both days are 10-3. We will be cutting, pressing and sewing. Stop by any time to drop of fabric, assist or just give us a few encouraging words. Many hands makes light work!

Scott and Tom have a good handle on Longarm Services and can currently get your project out in pretty short order. If you have projects that need to be done before the holiday season, bring them in. We will be posting a cut-off date in the near future.



Thank you for your friendship and support.

Kay and Scott

10676 Colonial Blvd. Unit 40
Fort Myers, FL. 33913
239-337-5297