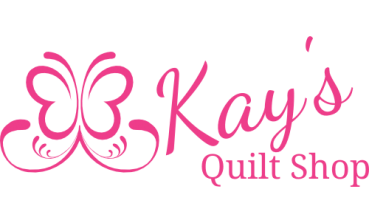 New Year, New Team, New Classes!


I would love to fill you in on our calendar for the first quarter of 2023.

Our 2023 team includes:
Caryn: Caryn has been with us since the day we opened the shop. She loves the color orange and is our bag specialist. She has made many different styles of bags and is a true gem.

Tom: Tom is retired tailor. He is also a wonderful quilt piecer and long arm operator. Tom is a very kind and knowledgeable fabric addict. If you don't know Tom, plan on stopping by on Thursdays.

Patty: Patty is our own antique linen specialist. She loves antique and vintage fibers, quilts and linens. She especially likes to use these items in her projects.

Mo: Mo is not afraid to try any type of quilting process. She does wonderful machine applique, quilting on her domestic and of course piecing. She always has a project going and she does finish so many projects. A true inspiration.

Mary: Mary wrote the pattern for the wonderful Poinsettia Pillow class that we have had several classes of. She does amazing work and is a fantastic teacher.


Scott: Besides being my supportive husband and our resident batik king, he is also our first string long arm quilter. Scott loves his newest position as the long arm quilter. He gets to see and help finish so many beautiful projects.

Kay: I am the most fortunate one of the group! I get to spend my days with these wonderful people and you! I get to suggest ideas for projects and sometimes finished items. I love my job!

Our shop calendar is full of some really wonderful classes. All classes do require at least 3 students, so invite your friends to join you so that you will not be disappointed.

Wednesday, January 11-Clam Up! Caryn has made this zippered pouch in all different sizes so many times. This is one project that you will take home complete!

Thursday, January 12-Poinsettia Pillow with Mary. Remember, she wrote the pattern, so she literally knows all the ins and outs of these pillows. We have had many different color flowers made and they are all amazing. (a two session class)

January 18-Anniversary Party(See the story later in this newsletter.)

Friday, January 20-Stocking Day with Marsha.
After losing her home and so many wonderful quilters pitched in to help get stockings made for service people. We had such a short time to get stockings made last year, this year we are going to make stockings a bit each month(3rd Friday). Join us for this fun filled day. We will be using holiday fabric, much of this has been donated, if you have some at home, feel free to bring it with you. We will be cutting and assembling stockings all day.

Wednesday, January 25-Sammy Zip Wallet. This wallet is cutie with a detachable wrist handle. Again, a Caryn special.

Jan 26-Tom's Shirt Making Class. When else would you get the opportunity to learn from someone else as knowledgeable as Tom? This is a wonderful man's shirt with little slits on the side so he does not have to tuck in his shirt and will still look amazing. We have lots of great fabrics, including all our wonderful batiks. They all wash up beautifully. (a three session class)

Jan 31-Basic Machine Quilting with Walking Foot.
Mo will share with you many fun ideas on how to finish that quilt or table runner on your own.

Feb 1-Throw Rug Anyone? Our store sample is such fun colors, of course, Caryn colors! Almost too pretty to walk on! (two week session)

Feb 7-Beginning Ruler Work.
Another Mo specialty. She will get you excited about finishing your projects on your own.

Our 5th Anniversary Party is Wednesday, January 18 from 11-7. We will have all of our projects for the classes we are offering, along with our wonderful staff and a few other exciting items. And what is a party without food and prizes. Lots of prizes! Plan on stopping by and have some fun.

One last week to get your gift card that entitles you to get one free yard of fabric a month for a year. Purchase a $250 gift card with either cash or check. Each month when you come into the shop, purchase one yard of fabric and get a second yard free. Plus this year, we will give you first peek at all new fabrics that come in. I'll send you an email with photos with all the new fabrics before we post them on Facebook.

The All Florida Shop Hop is coming up during the months of March and April. Our limited edition fabric has arrived. You are invited to come in and look at it, touch it and purchase it, just can't take it home until March 1. (Shop Hop rules, not mine!) If you are not going to be in the area, we will gladly ship it out to you. The passport books should be in within the next two weeks. Cost is just $10.95. Call us if you want me to hold one out for you.


Thank you for your friendship and support.

Kay and Scott

10676 Colonial Blvd. Unit 40
Fort Myers, FL. 33913
239-337-5297